Welcome to Vermillion First UMC


Welcome from Pastrix Nicole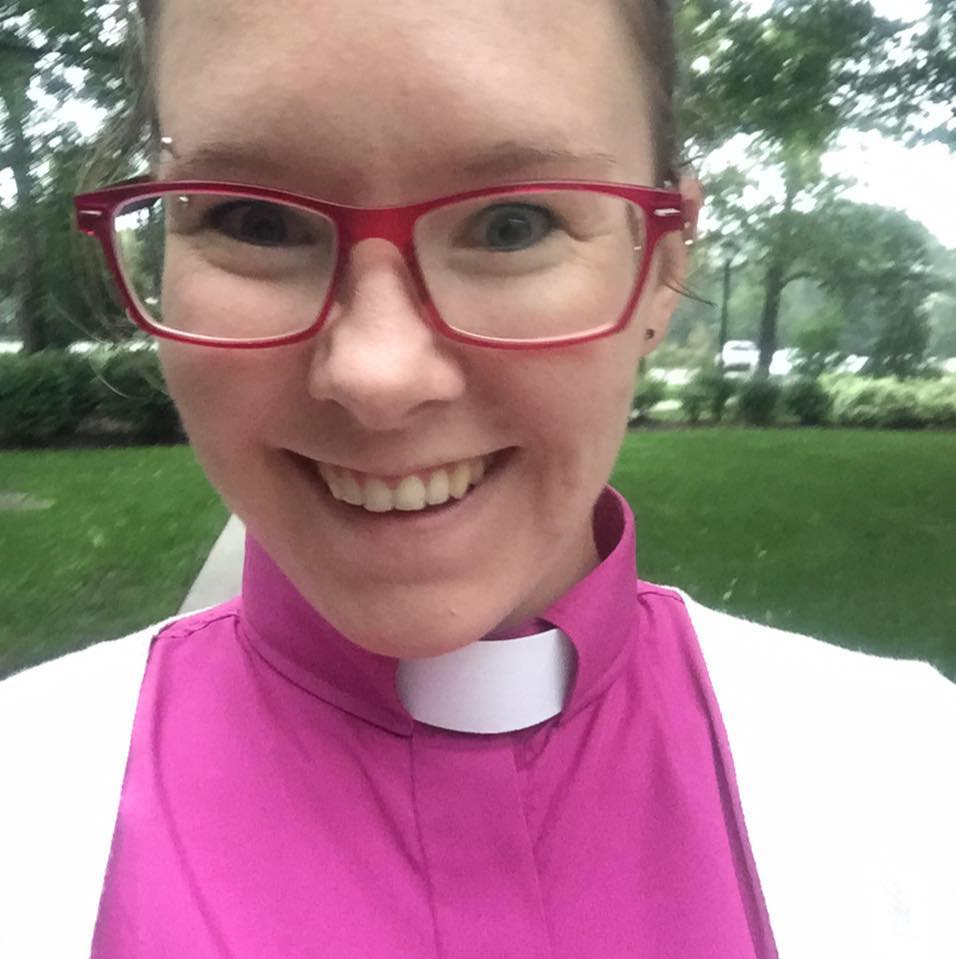 Hey! I am so excited to welcome you to Vermillion First United Methodist Church! We often refer to Vermillion First United Methodist Church as Vermillion First UMC. If you're looking for a new church home that is oriented around loving God and loving neighbor, then we've got a place for you! We have a wonderful staff and dedicated volunteers who make Vermillion First UMC a great place to worship, grow, and serve. Welcome to Vermillion First UMC!


Church FAQs
Parking: At Vermillion First UMC, we have parking available on Dakota Street, right in front of the church, and in our parking lot, which is located behind our building.
Entrances: We have three ways that people enter our building. If you have parked on Dakota Street, there are two doors you can choose from. Our accessible door, which has 'Wesley Foundation' etched in the stone above it, will bring you in near our offices and our restrooms. The sanctuary door, which has the wood sign above it, will bring you into our worshiping space. And our back door has a porch attached to it and will bring you into the fellowship hall, which is located next to our worshiping space.
What's for kids? Like Jesus, we welcome children of all ages as integral members of the body of Christ and their Holy Wiggles that accompany them. We have a PrayGround, which has been carefully crafted by educators in our congregation, to help kids learn, see, and experience worship at a level that is appropriate for them. There are toys, books, and other activities that foster curiosity, imagination, and community as kids share and learn together. It's also a space right up front so kids can see everything that is going on in worship. We trust families to work out the best option(s) for them and their child(ren) on any given day.
How should I dress? Any way that makes you feel like your best self! Some come in shorts and team jerseys, some come in dresses and business casual attire, and some come in more formal attire. What ever makes you feel the most comfortable – we welcome that.
What is your worship style? Our worship style is on the traditional side with contemporary flairs. We sing hymns accompanied by an organist who is truly phenomenal. However, the sermon, prayers, and choir songs are often on the contemporary side.
Is there coffee? Oh! Absolutely! We have hospitality tables located at each entrance into our worshiping space where you can grab some coffee or hot water for tea/hot cocoa/apple cider. We welcome you to enjoy it while worshiping with us. And after worship we have a time of fellowship with more coffee and some treats.
What's the Let's Connect Card? As you grab your bulletin, there is a Let's Connect Card located inside. This allows us to gather people's information and know who is in worship. We do this because if someone is a regular as we don't see them for a while, we want to check in on them. If you're new, it gives us your information, so we can connect with you and stay in touch with you. It helps us have accurate contact information to alert people to things that are going on in the life of the church. We do have a monthly newsletter, so if you leave your email, we can add you to that. You can unsubscribe anytime.
Next steps? If you have decided that Vermillion First UMC is your church, or you want to learn more, there will be quarterly BELONG classes. Watch the bulletin for dates. We will give you the overview of Vermillion First UMC and how you can get connected.
Why are there so many rainbows? Vermillion First UMC is a Reconciling Congregation and a proud member of Reconciling Ministries Network. We boldly proclaim that our Lesbian, Gay, Bisexual, Transgender, Queer, Intersex, Asexual, Pansexual + siblings are of sacred worth and are welcomed in our church. We boldly advocate for justice for people regardless of sexual orientation and gender identity. So, we have rainbows all around to help people know that this is who we are as a church and to remind people that God's promise to always love us abounds for everyone. For more information on what it means to be Reconciling, please visit: https://rmnetwork.org/